You can export your route waypoints into a GPX file, which you will then be able to import in to your chart plotter.
Here are some screen shots for you :)
Plot your route...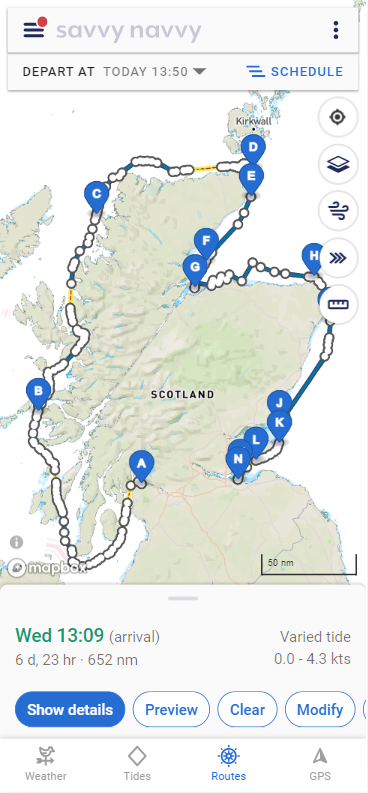 Export route...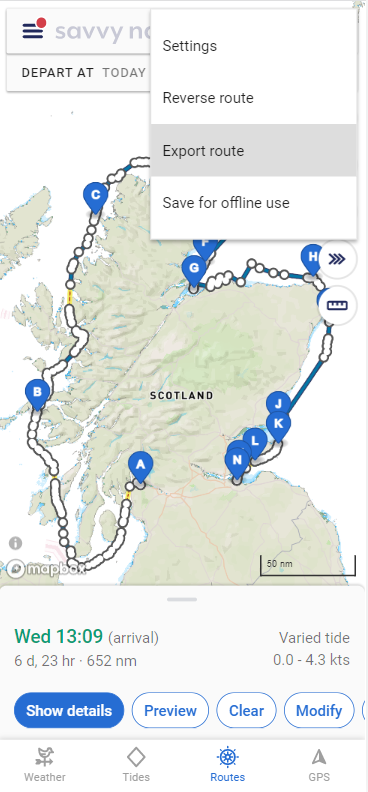 If you're on a phone or tablet your route will be emailed to the email associated with your account, where you can then download the file for use with your chart plotter.
If you do this on your computer then the file will directly download to the "downloads" file on your computer.
We hope you found this useful!
If you have any further questions please feel free to contact us.